Internet of Things Integration With Your Back Office Systems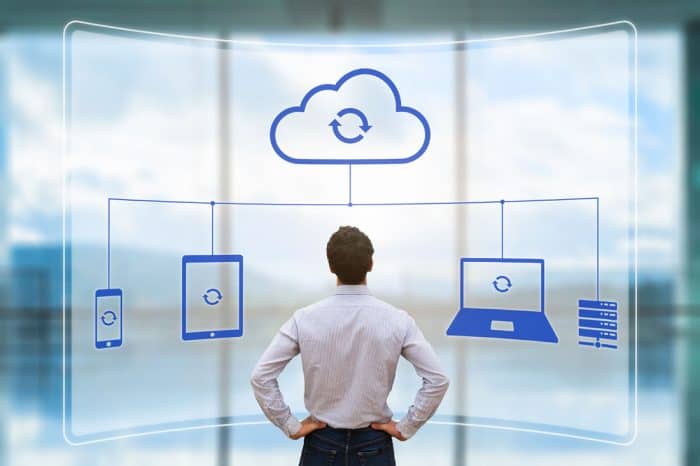 Integrating Your Internet Of Things Device With Your Back Office Systems
As organisations grow, their back office systems often become a little unstructured; it starts out innocently enough with the odd spreadsheet here and there, and maybe an access database. Then, a few cloud-based web systems get added for various business operations, a CRM system here and there, and maybe a couple of SQL Server databases. Before you know it, you have a multitude of individually great systems that don't play well together. Then, you decide to create an Internet Of Things device that needs to pull data from or write data to this knotty mess of computer systems, but how can this be achieved? That's where the Internet Of Things integration with back office comes in …
A Single Version Of The Truth
From the point of view of an IoT device, it is important to establish a single, authoritative version of the truth. This could be a single, definitive version of the customer's address, an order history for a client, or some other critical data that you hold in various systems. Since you want to focus your resources on creating your new IoT devices, you probably don't want to spend a lot of time and money re-engineering your back office systems.
Service Integration Approach
One solution that has benefited our clients is to start to implement a new set of "services". These are technological components that sit on servers and pass data between computer systems. If you have customer order data stored in multiple systems (a CRM system, an accounting system, an operations system etc.), you can create a new "service" that integrates the data from these places and presents a single unified view to your Internet Of Things device. Equally, this new service integration can be the broker that receives updates from your Internet Of Things device and pushes the update out to your various back office systems. We like to call this "plumbing" work. It's very useful and critical for success, but we want the complicated pipes to be hidden out of the way, so the rest of the business can do something useful such as turn on the taps or have a shower!
Cloud Storage for IoT
If you are wondering where you should host your new services, you could look at the Cloud. The Cloud is a flexible, scalable, low-cost method for running services and storing data in a low-maintenance manner. It's like having your own personal data centre that expands and retracts quickly depending on your needs. In the old days, you had to purchase servers, cooling and IT support staff which was expensive. Sometimes you would under specify the servers and sometimes you would over-specify. Using Cloud storage for IoT means you can spend less time "keeping the lights on" and more time innovating with your IoT device. In summary, you can host in the Cloud to provide fast, resilient, predictable services for your Internet Of Things devices.
How to Connect IoT Device to Cloud
There's a basic Protocol that can be applied to connect an IoT device to the Cloud. However, the Protocol that is used at each layer depends on your own priorities and what device you'll be connecting. Either way, there needs to be a two-way communication system at each stage.
The transport layer, which is the layer where device-to-cloud communication occurs, takes place over a choice of two channels; Transmission Control Protocol (TPC), or a User Datagram Protocol (UDP). Generally speaking, TCP is used to ensure that no data is lost during the communication, and UDP is used when it's not necessary for all the data to arrive.
HyperText Transfer Protocol (HTTP) is the most widely used Protocol at the application layer. With the help of TPC, a send request can be sent to the server and responses returned, allowing data to be successfully passed between the device and the Cloud.
Hybrid
Of course, sometimes for practical reasons, you can't host all of your services in the Cloud. Some of your back office software may be old and difficult to connect to the Cloud, or you may face security restrictions that limit your ability to cloud host. In this scenario, you can create a hybrid system where some of your services are hosted in house and some in the Cloud. You may even have a cloud service fronting up a service that is hosted in house. No matter whether you choose the Cloud or a hybrid system, the goal remains the same: create a single version of the truth using services which are reliable, fast and predictable.

Are you thinking about IoT? Then please contact McKenna Consultants regarding our IoT services by filling in a contact form; to see how we can help you with IoT service integration.