Managing Digital Transformation in the 21st Century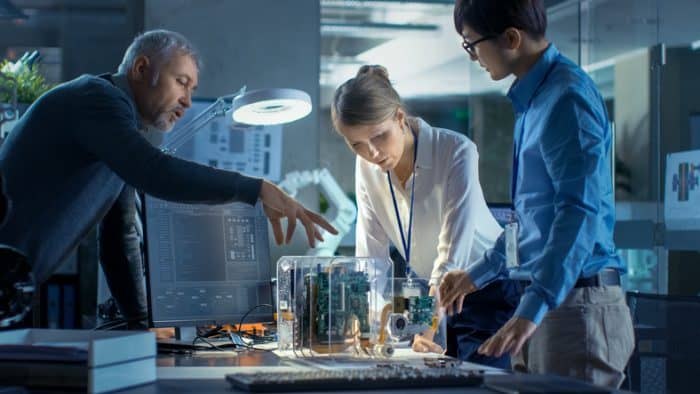 In years gone by, companies created an asset (such as a machine, a workforce, a piece of intellectual property) and created a set of repeatable, predictable processes to exploit that asset to deliver returns and growth to shareholders. Typically companies worked in large time scales and would expect to be able to use their key asset to dominate a market for many years (or even decades).
Financial assets were used to build large infrastructures that were perceived as barriers to entry for newcomers to a market. For example, a supermarket chain would develop a nationwide set of stores and supply chains that would be very expensive for another company to replicate and then exploit those stores and the supply chains for maximum profit. Then along came the Internet, followed by globalisation, mobile phone Apps, smart watches, Amazon Alexa and the Internet Of Things. Therefore as a result, the development of huge new markets began and lots of new competitors emerged alongside.
Then along came the Internet, followed by globalisation, mobile phone Apps, smart watches, Amazon Alexa and the Internet Of Things. Therefore as a result, the development of huge new markets began and lots of new competitors emerged alongside.
The Digital Debate
The reduced cost of digital technology and increased digital educations has radically changed the competitive landscape of the modern world. Think for a moment about your own company. If all of the software were suddenly removed from your business, what would be left? The window cleaner would not be able to advertise on Facebook or Google. The accountant would go back to manual ledgers. You would no longer have direct contact with your customers via Twitter. In short, most businesses of any size would collapse.
Your business is a software business. Without your software, your business would cease to be a competitive force in the marketplace.
The Pace Of Change
As software has become more and more core to businesses, the pace of a digital workplace transformation has accelerated. This is because software is perceived to be more quickly and easily changed than other components of a business. Large manufacturing machines are frequently hard to changes, but their software allows them to be reconfigured to perform a variety of new tasks.
Corporate culture is famously sluggish to change, but we can roll out new digital tools for real-time collaboration very quickly. Your customers' expectations are also increasing more rapidly than in the past. More and more customers expect their products to be connected in some way to the Internet and their mobile phone, for example.
Successfully Managing Digital Transformation
As all these changes are happening in the competitive environment of business, businesses are responding by aggressively beginning digital transformation programmes. Instead of shying away from the new digital world, businesses are embracing the digital world of commerce to become more competitive.
There are many elements to a successful digital transformation, including:
New product / service opportunities
Breathing life into old products
New product / service development methods
Gathering and analysing data on a large scale
New methods of interacting with customers
A new approach to management
New Product And Service Opportunities
The digital world opens up many new opportunities for creating new products that your company would not have dreamt of ten years ago. For example, a golf club manufacturer may have expertise in perfecting a golf swing and choose to sell a new mobile phone App that studies the form of a player's swing. The App could measure motion and processing video information to suggest improvements to the player's game.
New products of this kind require the confluence of two worlds: digital expertise and domain expertise. The domain expert here provides knowledge of golf and the digital expert provides the know-how of how to build apps. If you are interested in McKenna Consultants being your digital partner in developing your new App or for other digital transformation services , please fill in the contact form below for your free consultation.
Breathing Life Into Old Products
Many companies have found that they can breathe new life into an older product by introducing a digital component or digital accessories. Take a look at the award winning ventilation product from EnviroVent, that was enhanced with a new digital mobile App (iOS and Android). This enabled EnvironVent to maintain their market-leading position in the ventilation industry.
Your digital enhancement idea doesn't have to be big, complex or expensive. Maybe your company could start with a simple web portal that allows easier access to information or provides a simpler mechanism for reporting problems. Perhaps you could build an App that provides real-time video to connect your customers directly with your technical support or engineering teams.
New Product / Service Development Methods
Developing digital products may require a rethink of your product development methods. Most companies have long, cumbersome, slow new product development processes that are (allegedly) designed to reduce risk and ensure a great product is built. Often these processes fail in this goal and create luke-warm products that are easy to manufacture on a large scale.
Digital products are different in that they can be developed much more experimentally. McKenna Consultants help their clients build the smallest possible digital product that could be of benefit to their customers. We call this the Minimum Viable Product (MVP).
Instead of building a software product with every imaginable feature stuffed in (including the kitchen sink), modern digital companies focus on delivering a small piece of software that they believe their customers will find valuable. This is called an experiment! We are able to do this in the digital realm because software has a very low cost of change compared to physical artefacts. It is easy to roll out a change to millions of users for your web portal, because you only have to roll out the software change to a single server.
The idea of building and releasing software as an experiment often runs counter to years of long, slow, de-risking development processes. This experimental approach works well in a rapidly changing competitive environment in which we can never be sure what our customers will value the most. We create a small experimental, release it and if our customers like it we do more of it. If they don't like it, we do less of it.
This approach also has the benefit of allow us to rapidly respond to competitive changes. If a competitor suddenly makes an unexpected innovation, we can rapidly change our plans and match or beat their innovation because we only ever plan small, incremental releases of our digital software product.
Gathering And Analysing Data On A Large Scale
A great many businesses have failed due to taking risks relating to a lack of information, or sometimes an ability to sift through very large amounts of information. A business that has been through a digital transformation typically takes advantage of modern Cloud computing technology to store and analyse vast quantities of data.
This could be information on the usage of their products and services or marketing and sales data or other internal operational information. The insights gleaned easily form modern software can provide valuable steering information on where the market that a business services is heading in the future. This allows a digital company to steal the march on competitors.
New Methods Of Interacting With Customers
The Internet has created great new opportunities for interacting with your customers in real time. For some companies (for example those that sell their products through third party retailers) the Internet has created their first real opportunity to interact with their customers directly on a large scale.
Customer communication patterns are rapidly shifting and many people take to Twitter, Facebook and LinkedIn to raise complaints rather than following a company's old-fashioned Complaints procedure. This is pushing companies to become much more customer focused and much less internally focused.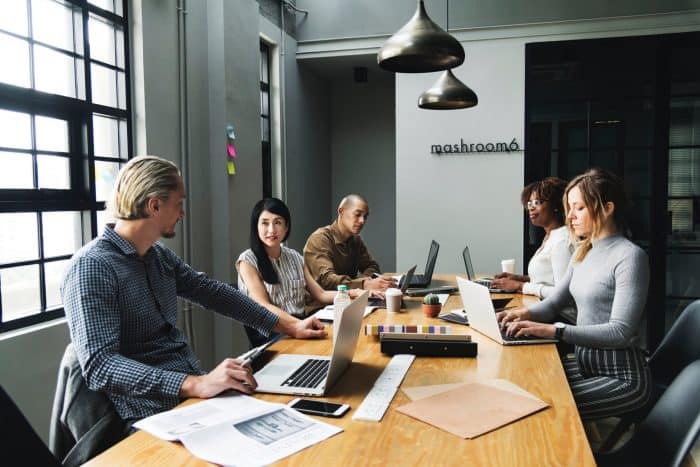 A New Approach To Management
Digital transformation and running a modern business requires a significantly different management style from that of the 20th century. The 20th century was the century of economy of scale and delivering mediocre products and services on a large scale. The increased competitiveness and pace of change in the 21st century means that companies following that old pattern will not survive.
The art of modern management has become more about creating places where people can innovate and helping people remove barriers to rapidly delivering. The days of optimising efficiency and creating economies of scale are being replaced by being quick to market, innovative and delivering high quality products and services.
In the 21st century, the most successful companies are the ones that can innovate rapidly and deliver those innovations rapidly before the world passes them by! To innovate in this way, companies need smarter people rather than more people. The days when the manager new best are becoming a thing of the past.
In the modern world, digital workers know more than their bosses do. The challenge for managers then becomes "How do I manage people who know more than I do?" The answer, of course, is that you don't manage them. You lead them instead! if you are interested in learning about leadership in the modern world, have a look at our Management 3.0 training courses.
The economics of the digital worker are a little bit different from the economics of scale too. In most of the western world (and increasingly in the rest of the planet), there are more digital jobs than people to do them. This means that digital workers have the luxury of choosing their jobs rather than being stuck in a job. The scarcity of labour is pushing companies to create better working conditions for their staff.
It also means that companies are looking more and more to geographically distributed teams as their local labour pools dry up. Remote working presents huge cultural and brings challenges in managing digital transformation for companies, as they simply have no expertise in real remote working.
Your Digital Transformation
This has been just a taster of what digital transformation is all about and why your company needs to be undergoing such a transformation. The bottom line is that basic survival depends on digital transformation and a great digital transformation can help ensure your increased competitiveness in your market.
If you are interested in digital transformation services , for internal use or to directly benefit your customers, please fill in the contact form below for your free consultation. Or contact us, to learn more about all our services.