Why Your Business Needs A Mobile App To Gain Competitive Advantage

Building a mobile App for your organisation is a serious endeavour and so it should be strategically important to your organisation. This means, that your mobile App should in some way confer competitive advantage on your organisation. If you are unsure about the four-phase process of mobile application development, please read our previous post so you can familiarise yourself with an overview of the development process.
When it comes to mobile applications for business use, there are numerous ways you can secure a competitive advantage from just one single app. In this post, we will explain how and why your business needs a mobile app so you can beat competitors and be the top of your relevant industry.
Why Your Business Needs a Mobile App In Order to Overtake Competitors:
1. To Create a Barrier to Entry
We'll start with the easy, good old fashioned competitive advantage: barrier to entry. If you deliver your product or service to your customers via an iOS (iPhone / iPad) or Android App, then any new disruptive start-up entering your market will need to make that effort too. Thus, you raise the barrier to entry and protect your competitive position in the market.
2. Offers Unique Services
A mobile App will give you the ability to deliver your services in new and more competitive ways. For example, we have built a Product Finder App (Android and iOS) for one of our global PLC clients. This App enables their users to quickly scan one of their competitor's products and find one of their alternative products that matches the specification of the scanned product. This App feature allows our client to directly take business away from their competitors with very little effort, directly challenging their prices and product quality.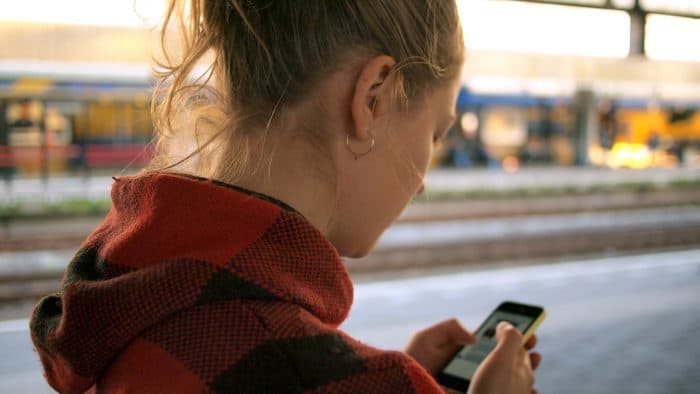 3. Gives Customers a Truly Mobile Experience
Your App can also give you a competitive edge in the field (literally in the case of our client AuthenticateIS). Your App will work when your customers are out and about including areas where no Internet connection is available. AuthenticateIS have a market-leading web-based portal for certifying food chains, but increasingly were being asked about providing a more portable experience for users.
Their users were keen to directly input information into their system whilst in rural areas with no Internet connection. A mobile App was able to expand their service and deliver this new value to their customers, therefore giving a further competitive advantage. This is arguably the main purpose of creating a mobile App for business, connecting your business to customers with ease and with minimal effort required from their end.
4. Allows for Customer Engagement
In our previous post, we discussed the uptake of mobile devices all over the globe. Our experience has shown that customers prefer to use a mobile App on their Android and iOS devices rather than a mobile-friendly web site. One of our client's payment mobile Apps is the preferred payment method for over 60% of their customers (and increasing) rather than the alternative mobile-friendly web portal.
To see the other businesses that have benefitted from a mobile App developed by McKenna Consultants, then please view the case studies below. Alternatively, please contact us via the below contact form if you have any questions regarding mobile App development.
Case Studies