Project Background
MoreLife, formerly Carnegie Weight Management, work across the country in partnership with the NHS to deliver specialist weight management services and are the leading experts in tackling childhood obesity. They provide the longest running children's weight management programme in Europe.
MoreLife have helped over 6,000 young people to not only lose weight, but to keep it off and to really improve their fitness and confidence levels too.
Founder and driver of MoreLife, Professor Paul Gately, is an expert in physical activity and nutrition and his personal commitment and passion to help others make him, and his business, truly inspirational.
"Traditional solutions seem to completely ignore why people over-eat or are inactive. A long time ago I decided that there must be a better way and today our results speak for themselves. I am extremely proud of every person who comes to us having made the decision that now is the time for action. My team and I work for every individual that attends a MoreLife programme and we are constantly searching for information and conducting regular research to ensure we deliver the best programmes possible to achieve lasting change."
The Challenge
Data, data, data! No information!
Due to the volume of people who were changing their lives with MoreLife, they were swamped with spreadsheets, paper notes, registers and application forms. MoreLife had also just been recently let down by an alternative web development company.
The Solution
We have worked closely with the team at MoreLife for a number of years to produce an advanced website, including an entirely bespoke business management system. Some areas of the system are:
Performance Management
Progress Management of Participants
Social Networking Area for Participants
Interactive Member Journey
Online Store
Camp Payments System
Dynamic Skin Changer
Reporting
Administration
The most recent work that we completed for More Life is the implementation of an interactive Member Journey. The Members' can log in, monitor their weight progress, record their behavioural progress, manage their healthy lifestyle goals, manage their weight goals, access resources, review their process and make a real difference to their lives!
Delivery
We have a great relationship with the team at MoreLife. They are one of our longest-standing and busiest clients.
We deliver software to their customer acceptance site (UAT site) on a daily basis for them to test, play with and provide feedback. When they are happy, we have worked hard at an automated deployment system that allows any of our team to quickly, safely and reliably schedule a live deployment for any time of day.
Our point of contact at MoreLife is 100% bought into our development process, rapid delivery of new features and regular communication. We are even teaching them to write effective user stories when specifying new and ongoing projects with them!
To find out how McKenna Consultants could help make communication within your company much clearer and easier using our bespoke software services, please contact us.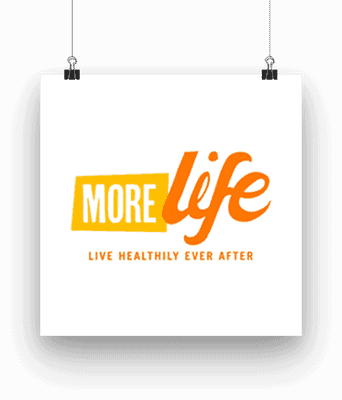 "The McKenna team have worked professionally and tirelessly to meet our requirements and meet our, sometimes, very tight timelines. They are a skilled bunch who have managed several detailed projects with ease."Emily Cummins, Web Manager