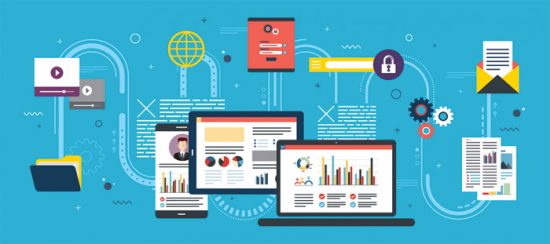 McKenna Consultants is made up of an expert team of digital transformation consultants specialising in custom software development, complex implementations and Agile training, coaching and consultancy.
Talk to us today and see how we can help your business.
Who Are McKenna Consultants?
McKenna Consultants Ltd is a custom software development company based in Yorkshire, UK. We were established in 2004 by brothers to provide modern Agile management expertise and digital product development services across the country.
Our experience in these areas makes us an ideal partner for digital transformation projects.
Why Work with Us?
We are constantly at the forefront of technology and strive to learn new methods, meaning that we are proactive, never satisfied and stay ahead of the competition.
We are one of very few (if not the only) companies worldwide offering WOPI integration, and can provide a full complement of Office 365 integration services
All of our custom software development work is carried out by our dedicated in-house team in Yorkshire, UK.
We have developed a huge range of bespoke software development solutions, including Microsoft Office integrations (WOPI and Add-Ins), systems integrations, cloud solutions, and mobile and web apps.
We have been operating for almost twenty years, and have adapted with ease to a rapidly-changing technological landscape.
Our Core Values
At McKenna Consultants, our number-one priority is always to act in our clients' best interests, and that has allowed us to foster strong relationships with our clients, many of whom have worked with us for many years.
We believe in providing true excellence in technology, and the high-quality work turned out by our technically-skilled, diverse and adaptable team is a testament to that.
Take a look at our case studies to see how we're bringing excellence to our clients.
About our CEO
Nick McKenna wrote his first computer program at the age of nine on a BBC Micro Model B computer, holds a First Class Degree in Computer Science (BSc) and has been a professional computer programmer for 25 years. His technical expertise includes (but is certainly not limited to) Net Core, C#, Microsoft Azure, Asp.Net, RESTful web services, eProcurement, Swift, iOS mobile development, Java, Android mobile development, C++, and Internet Of Things.
Our Development Process
Who do we work with?
Some of our clients are very experienced in custom software development and simply require a co-sourcing partner to extend their team or provide specialist technical expertise (such as mobile app development or IoT development).
Other clients are completely new to digital product development and require a custom software development company that can help guide them through the process and help them become digital experts.
Had a bad experience with another software company? We can help – we'll investigate what went wrong and why, and work with you to find a solution that suits your business.
What is our process?
We believe that client input is imperative to a successful project, so we prioritise communication throughout the development project.
Every project is unique and comes with its own requirements but, typically, our onboarding process looks something like this:
We'll sit down with you to discuss the general scope and shape of the project. If needed, we'll do our own research, and keep in contact with you throughout.
With the necessary work established, we'll write up our proposal and an estimate for the cost.
When we're ready to go, we'll sit down again to have a project planning meeting. If we need to understand the requirements more deeply, we may embark on a Discovery or prototyping phase at this stage.
The work is split into 'feature chunks' to ensure your team can follow along with the project clearly. We will make the software available for you to try as we go wherever possible.
We review the project with you two or three times per week to demo the software, ask questions and get any feedback.
We continue tweaking and editing the software in line with any feedback until we're ready for a first production release, or Minimum Viable Product.
Our team continues to adapt the product as necessary as long as there are more features to implement.
If you need support with a complex software development project, talk to McKenna Consultants today.
"McKenna Consultants continue to come up with innovative solutions to the business requirements, adapt to changing requirements, troubleshoot any issues and most importantly, gets the job done to a high quality, professional standard."Mark Tyson, Project Manager, Switch2