What Is WOPI? Exploring Web Application Open Platform Interface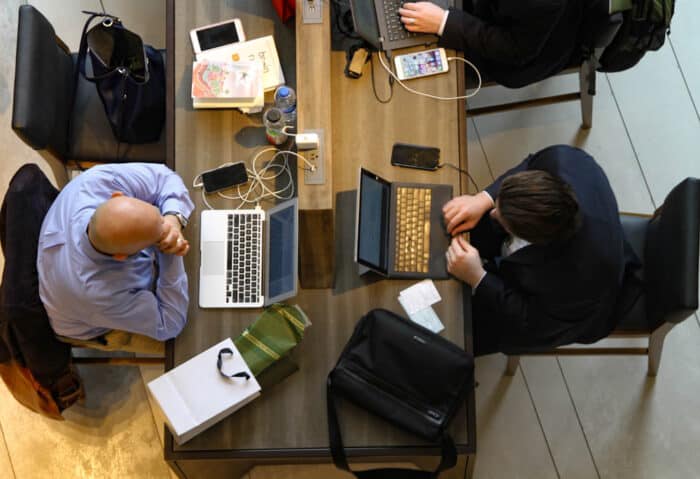 In today's interconnected world, seamless collaboration and document sharing are vital for productivity and efficiency in the workplace. One powerful solution that has revolutionised the way we work with office documents is the Web Application Open Platform Interface protocol, otherwise known as WOPI. WOPI integration enables users to edit, view, and share office files directly within web applications, creating a unified and streamlined experience.
In this article, we will delve into the world of WOPI and explore its benefits, features, and its impact on modern work environments.
What Is WOPI?
The Web Application Open Platform Interface (WOPI) is an open standard protocol developed by Microsoft that allows web-based applications to integrate with Office Online server products. WOPI enables seamless editing, viewing, and collaboration on Office documents such as Word, Excel, and PowerPoint, all within a web browser.
See our blog to learn more about using WOPI to embed Microsoft Office in a web app.
Key Benefits of WOPI
WOPI facilitates real-time collaboration on office documents, enabling multiple users to edit and review files simultaneously. This collaborative environment promotes team productivity and eliminates the need for constant file downloads and uploads.
With WOPI, web applications can integrate with Office Online server products, offering users a consistent and familiar experience across different platforms and devices. Without the need to switch between different software applications, your team can work more efficiently.
Version Control and Document Management
WOPI provides built-in version control capabilities, ensuring that changes made to a document are tracked and can be easily reverted if needed. It also enables efficient document management, including features such as file locking, permissions, and access control.
How Can You Use WOPI?
Viewing and Editing
WOPI allows users to view and edit Office documents directly within a web application. Users can make changes, format text, add images, create charts, and perform various other operations, all without leaving the web interface.
Co-Authoring
WOPI supports real-time co-authoring, enabling multiple users to collaborate on a document simultaneously. This feature promotes efficient teamwork, as team members can see each other's changes in real-time and provide instant feedback.
Integration with External Services
WOPI supports integration with external services, enabling users to leverage additional functionalities. This can include accessing third-party cloud storage providers, implementing custom workflows, or integrating with other business applications.
WOPI integration can be a complex process. McKenna Consultants are one of the only companies worldwide offering specialist WOPI integration services, and we can either work independently or alongside your existing technical development team to create solutions that work for your business.
If you would like to learn more or discuss your business's needs, please get in touch with us today. Alternatively, take a look at our blog for more information, including about the Cloud Storage Partner Program Plus (CSPP) and common problems with implementing a WOPI API and host.