Project Background
Since 1991, Howells have provided innovative and market leading services for share scheme administration.
McKenna Consultants have a long standing relationship with Howells going back to when our CEO, Nick, was on his summer break from Hull University. We have been working closely together now since 2010 helping Howells with their various software development and product management needs.
This particular project involves working with Howells to take their Share Scheme Tracking software to the next level. We worked closely with the development team to build a new and improved web version of their product to roll out to their customer base.
We are proud to have a great working relationship with the development team and client services team at Howells, undertaking software development mentoring, agile consultancy and product ownership. We have worked with the team to develop various software development solutions over the years and help meet the needs of their Clients.
The Challenge
Software development is at the heart of Howells. The Development Team at Howells we tasked with re-writing one of their existing platforms in .NET in order to keep ahead of the competition.
Howells were looking specifically for five things from their chosen software development partner. These were:
Industry/sector knowledge
.NET expertise and teaching ability
Agile software development consultancy
Locality
Trust
The Solution
We were more than happy to help the Development Team at Howells fulfil all of their requirements.
We were able to help Howells by:
Industry/sector knowledge – We have extensive experience of working within this sector. This experience proved vital on a regular basis throughout the project.
.NET expertise and teaching ability – As all of our computer programmers have a minimum of 10 years industry experience, it is expected that our team help to teach, coach and mentor each other on a daily basis. We also were able to provide formal group sessions and one to one coaching.
Agile software development consultancy – We have been providing Agile consultancy and training for years and uniquely using these methods on a day to day basis on successful projects. No other company practices what they preach like we do.
Locality – We are based in Harrogate, Yorkshire, which is close to Howells, meaning that regular face to face meetings were quick and easy.
Trust – The way in which we develop software means that trust is instilled within our Clients and partners right from the very beginning.
Delivery
Some of the services that we provide Howells with are:
Development of Share Scheme Administration Software
Development of Reporting Software
Agile Software Development Consultancy
Developer Training and Mentoring
Testing
Specification of Requirements
Product Ownership
Our relationship with Howells has gone from strength to strength over the years as we continue to deliver solid, reliable working software. We are always working with Howells on new and exciting software projects to help keep them at number one in their marketplace.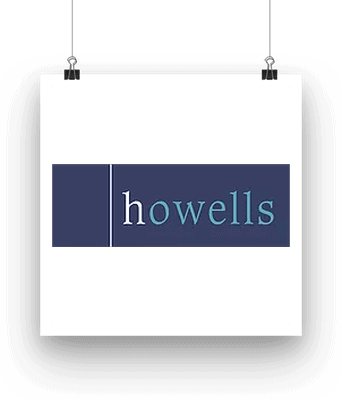 "McKenna Consultants provide a valuable, knowledgeable and professional software development resource, coaching and training team to help assist, guide and nurture our own in house team of developers. "Simon Hurley, Client Services Director