Project Background
Slidebank.com is a Presentation Management Service for Companies with 'Thousands of PowerPoint® slides that nobody can find'. We worked closely with Slidebank.com staff to produce a sophisticated web App, allowing users to manage presentation slides 'on the go' via mobile devices.
McKenna Consultants worked with the development team at Slidebank.com to create a mobile interface for them. The project resulted in McKenna Consultants creating an elegant Mobile Presentation Management App for Slidebank.com
The Challenge
Slidebank.com were finding that their customers were crying out for a mobile solution to their already outstanding product. They wanted to build a great app, but did not have the capacity in house to take such a project on, as they had to focus on their desktop application.
This meant that Slidebank.com had to look for an expert in mobile development to carry out the work for them. As they are based a few miles away in Bradford, Yorkshire, and coupled with our expertise in mobile development projects, McKenna Consultants were the perfect option for them.
The Solution
This App is an iPad mobile front-end for Slidebank and has much of the advanced functionality provided by the regular desktop App. In addition, the iPad App has improved slide sorting for greater ease of use and to help ensure slide selections can be quickly re-purposed for any audience.
Features of the App include:
Drag and drop to manage PowerPoint slides
Search functionality
Slide Sharing
Emailing
Works with other iPad Apps such as Box.com, GoodReader and KeyNote
The finished App is fast, easy to use and perfect for presenters on the move
The app communicates seamlessly with the Slidebank web service to provide access to important slides fast. This has meant that not only has the app delighted Slidebank.com's existing customers, but has also enabled them to acquire new ones in the process.
Delivery
We worked closely with the development team at Slidebank.com to produce this great app. It was developed using our trademark Agile Software Development process.
In order to get rapid feedback from the Client, we made remote provisioning files available to Slidebank.com on a daily basis so that they could approve work as and when we completed it.
For more information about the App and Slidebank.com services, visit their Website: www.slidebank.com. Or, please contact us to find out how we can use our bespoke software development services to help you connect with your clients and customers via mobile App development.
Alternatively, please check out our informative article about how a mobile App can help you gain competitive advantage, to discover further benefits of using a mobile App within your business.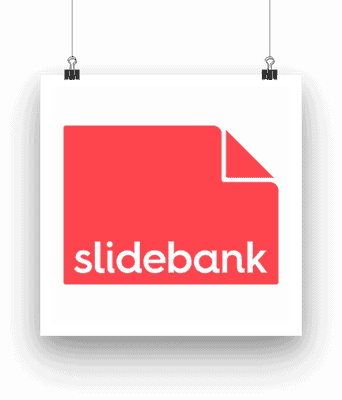 "A very big 'thank you' to everybody (at McKenna Consultants) for an excellent job and for such an extraordinary effort."Stephen Brabbins, CEO