Should My Business Have an App?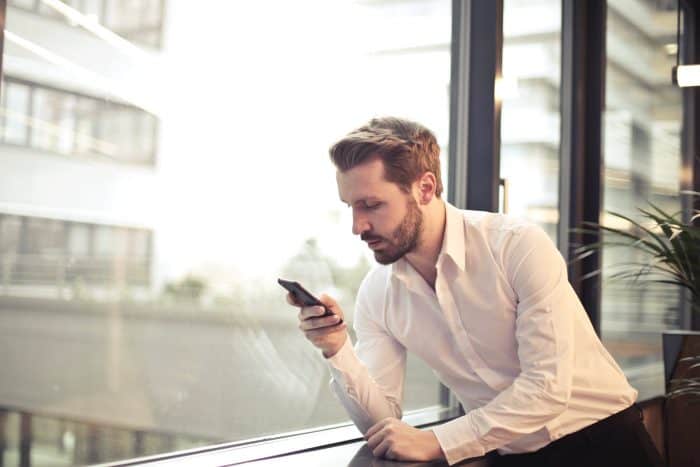 By 2019, over a third of the human population on Earth had a mobile smart device such as an Android phone, iPhone or iPad. This represents a new way undreamed of ten years ago to communicate with new customers. In the UK alone, 78% of adults use mobile and smart devices to access the Internet. In 2017, a mobile device was the most popular way for adults to access the Internet (73%). Only 43% of users used a "traditional" desktop or laptop computer to access the Internet, and the market for mobile Apps is only growing and getting bigger as more and more people each year switch to a mobile smart device over a computer or laptop.
Web Application vs Mobile Application
You are probably interacting with your customers in some way online right now. Maybe you have a simple web site, or perhaps you provide a service to your customers (e.g. an online store, a booking system, a product configurator etc.) via a web portal. At McKenna Consultants, we build web and mobile applications which puts us in a great position for comparing usage amongst customers. For example, after one year of service, a new mobile payment App we developed for a utility company showed over 60% (and rapidly growing) of customers preferred to use a mobile App to make payments rather than use the mobile-friendly web site! This is a clear sign of user preference in terms of online interaction.
Why? There are numerous benefits of mobile App development, particularly for business, including:
Having direct engagement and communication with clients and customers
Building awareness of your brand easily
Gaining an advantage over your competition
To find out more about the advantages of having a mobile App for your business, then check out our blog explaining the main benefits of business mobile application development for your company.
Build Your Mobile App
It follows that if you want to grow your customer base in the modern world, you should be seriously considering providing a mobile App as a method of interacting with your customers. They like the convenience, the familiar and easy App-like experience, and it puts your company's logo on their mobile device home screen! For more information on how to build a mobile App, please check out our dedicated blog post.
The World is Your Oyster
While there are many cultural differences all around the world, many different viewpoints and different ways of doing things, mobile devices seem to be universal. Steve Jobs would relate the story of watching a child in India who had never seen a computer begin to immediately and intuitively use an iPad. We have seen the same effect for our customers in the mobile Apps we build for them. Apps are available in over 30 countries around the world and have been translated into a similar number of languages. At Mckenna Consultants, we also provide translation portal services so that our customers can keep their App text up to date all over the world.
iOS vs Android Development
One area where there is some regional difference is in Android vs Apple device usage. For example, in the UK, 59% of smart devices in use are Android, and 41% are iOS. Globally, on average, the split is 88% Android and 12% iOS. The USA is dominated by Apple, with 65% of all devices being iPhone or iPad. Developing nations have much higher percentages of Android devices due to its lower-cost nature. In general, most of our clients create both iOS and Android Apps, but your customer profile may indicate that you can prioritise one platform over another.
To contact McKenna Consultants regarding a mobile App development for your business, then please fill out one of our contact forms. Or, why not check out our case studies to see the Apps we have previously developed for previous clients.