Digital Transformation and Change Management Featuring The North Pole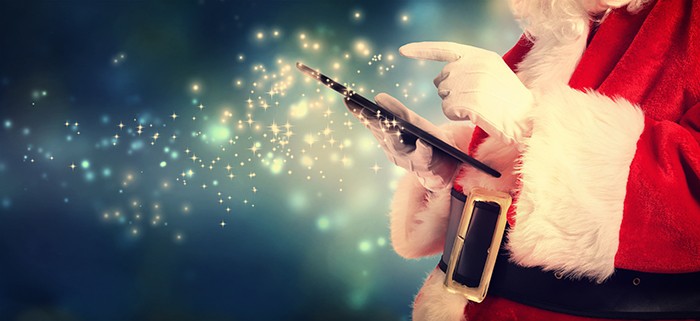 Over the last few years, we've been involved in a lot of digital transformations and change management strategies for a wide variety of organisations. Digital transformation and change management go hand in hand and are something that many businesses forget about when undergoing a digital change. As a way of showing you some of the best examples of digital transformation and the advantages of digital transformation to your business, we've used Santa's workshop as an example of how to go about a full digital transformation journey.
Identifying Santa's Problem
The population of the world is around 7.8 billion people today. That's a lot of gift ideas to come up with and potentially a big manufacturing problem – and that's before we've got to the peak delivery demand bottleneck. Beyond that, Santa and his Elves need to manage a naughty/nice list of around 2.2 billion children. Their digital transformation journey needs to be considered throughout every aspect of the workshop to be successful at Christmastime. So, how can Santa Claus use innovation and digital transformation to get all the presents in front of all the world's children in time for Christmas?
The Digital Transformation Journey of The North Pole
1. Change Management Strategy: Agile and Lean at The North Pole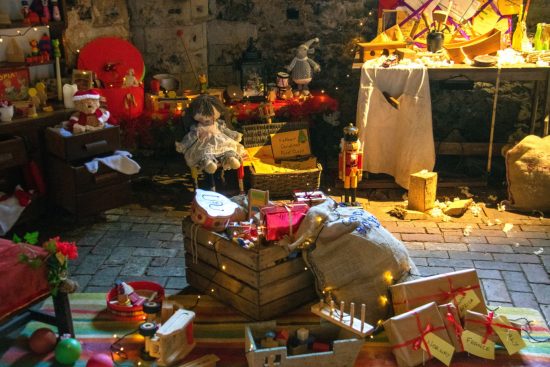 Firstly, Santa, Rudolph and the Chief Elf need to work on their digital transformation and change management strategy to improve the entirety of Operation Christmas 2020. They must do this by aligning their goals and embracing new processes and technology while keeping their customer experience at the forefront.
So, the team begin to work on some value stream maps. The real value every Christmas is based around is Santa delivering working presents to the good children within a specific 24 hour period (although time zones give a little more flexibility). The team need to create small, cross-functional Elf Teams who can go all the way from Letters To Santa (concept) to deliverable presents. Each Elf Team needs to form part of a larger "Polar Express" Release Train, which is focused on a particular region of the world.
The primary constraint on the value stream is identified as the "naughty" list. There are many delays in getting reports in from the "Elf On The Shelf" Teams about how good the children have been this year. The solution is to incorporate an "Elf On The Shelf" into each Elf Team and eliminate the transport batch. This solution means that less waste is being generated by the Elf Teams (waste is identified as toys that are being made for children who it turned out were actually on the naughty list) as they have more up to date information on children's behaviour.
Each Elf Team now will have a "Toy Owner" who has the responsibility of working out what each child would like for Christmas based on the ever-changing and unpredictable desires of their group of children. Before this, different Elves should be making multiple copies of the wrong toys for good children. An "Elf Master" will also need to be appointed to each team to coach them through the transition and facilitate communication with the other teams. Let's not forget, the Elf Master must also lead their team in joyous Christmas songs and carols to keep morale up. All of this will contribute to successfully undergoing a digital transformation and change management so that no one is confused or struggling with all the new technological changes and systems.
2. Using Augmented Reality
Now for the introduction of new technology, the Elves should be using Microsoft's Hololens technology to create an Augmented reality experience for the cross-functional Elf Teams whilst building the toys. They will be able to see in real-time a three-dimensional image of the toy they are creating, leading to a greatly reduced defect rate in the production system as the toys produced will always match the original specification.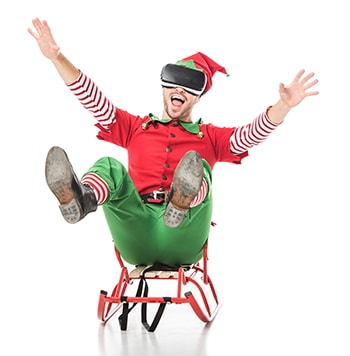 3. Opting for a Cloud-Based System
From late November until the end of December, Santa's workshop is very busy. A paper-based system cannot scale very well and will take a long time to find individual letters from children and the reports from the "Elf On The Shelf" Teams can often be mislaid. Implementing a cloud-based system using Microsoft Azure would automatically scale up as demand increases rapidly over the festive period. The robustness of the data storage and Azure Function solution means that no letters can be lost and all "Elf On The Shelf" reports will be received by Elf Teams in less than one minute.
4. Building Santa's App
Santa and the Elf Masters need to find a way for the Elf Teams to monitor the naughty and nice lists in real-time, so that they can decide on which children will receive which gifts. By creating an App for iOS and Android, it means that any of the Elves can download the lists on to their mobile phones giving them instant access to the latest data in a format that is easy to understand. The App can even include the sound of Christmas bells to cheer the Elves along as they work to help with productivity levels.
5. Improving Productivity for Remote Elves
The "Elf On The Shelf" Teams also waste a large amount of time travelling back to the North Pole every night to submit their behaviour reports and so a progressive web App needs to be created, which they can use from their laptops, phones or tablets to submit their reports. The benefits of a progressive web App will allow them to spend more time causing mischief around the children's homes and less time travelling.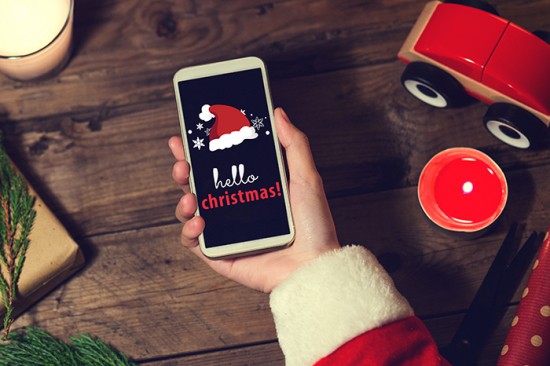 6. Creating Santa's Smart Workshop
Santa's workshop also needs to be converted into a Smart Workshop. Through the Internet Of Things software, various toy making tools and machines can talk to each other and an App created specifically for the Chief Elf. The tool usage can be monitored so that pre-emptive maintenance of tools can be undertaken, leading to a reduced failure rate of tools so that the Elves can focus their time on creating spectacular gifts for good children! The Chief Elf will also be able to see and predict which tools are under-utilised and which tools the Elves need more of to help manage the process.
7. Integrating Rudolph's Artificial Intelligence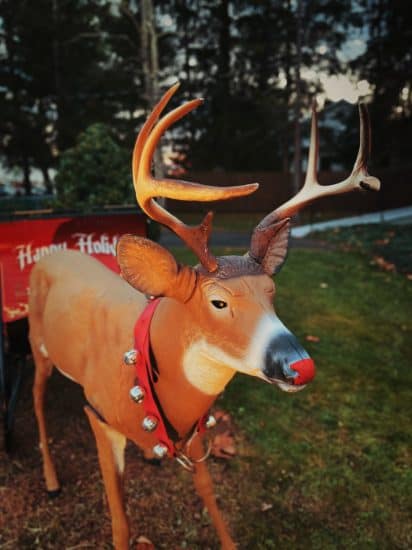 Finally, the delivery of gifts to good children needs to be considered. By integrating an artificial intelligence program within Rudolph's red nose sensor, Rudolph's already excellent nose can be fully optimised. Rudolph's nose will be able to provide real-time information on the speed and position of delivery to the AI. The nose takes delivery address, time zone and daylight savings information to the AI so it can generate, monitor and adapt an optimal route for present delivery on the big night!
Well, there you have it: innovation and digital transformation galore at Santa's workshop! We hope all these improvements make Christmas 2020 one of the best Christmas holidays ever for children all over the world!
How Can Your 'Workshop' Benefit from the Advantages of Digital Transformation?
Grow in tandem with the expansion of the Internet of Things
As a result of the Coronavirus pandemic, the world has been forced to digitise, and we are now more reliant than ever on devices to remain connected. From virtual health appointments to working from home, the Internet of Things is ever-present in our daily lives. The network of devices like phones, tablets and computers to cars, kitchen appliances and industrial machinery has grown. So, what does this mean for your business?
Well, for starters, working from home – the new normal for most of us – is made easier with modern, reliable internet speeds and AI assistants like Siri and Alexa. These tools help us manage our day while we work remotely, including calendar scheduling and reminders. The Internet of Things allows many workers to work remotely, giving them access to important documents on multiple devices, the ability to respond on the go and replacing face-to-face communication with real-time video conferencing.
In a nutshell, embracing the Internet of Things makes remote working possible across several sectors, providing more freedom and flexibility to employees. It has the potential to make the workplace life and business processes much more productive and efficient, as well as improving the quality video conferencing and virtual meetings as we all embrace the changes.
Ease demand on your operations using cloud storage
Your existing legacy system may struggle to cope with the demands of an increasingly digital workspace, of which trends indicate that remote working will continue in many businesses going into 2021. Cloud systems allow easy collaboration on projects in real-time, and allow users to download data for later use. Whether your company opts for a SaaS, PaaS or IaaS platform, one thing is for sure, that digital transformation to a cloud-based solution is paramount for maintaining or even improving your company's efficiency and employee productivity.
Use big data analytics to your competitive advantage
Big data and big data analytics let you examine huge quantities of data to see patterns, correlations and insights about consumer behaviour – almost instantly! These processes allow you to make more informed business decisions, improve your operations and, most importantly, provide a better overall customer experience.
If your workshop could do with a digital transformation journey of your own or if you would like to discuss further the advantages of digital transformation for your business, please contact us to find out if we can bring the magic of Christmas to your organisation! To see some of the best examples of digital transformation we have helped with over the years, then please check out our case studies.